Frequently Asked Questions
Get a better idea of the services we offer at Crescent Jewelry Co. in Hannibal, MO. Read our FAQ section below.
Do you size rings? If so, how much does it cost and how long does it take? Do you do the work in-store or send it off?
Yes, we size rings in our store. Keep in mind that we do not size them while you wait. The items need to be left in-store to allow ample time to do the repair properly. The price depends on the width of the shank, how much it needs to be sized up or down, and its type of metal. We size gold, sterling silver, and platinum. There are additional charges for larger rings, such as class rings and grooved or fancy shanks. Free quotes of the sizing cost are given in the store. If it is a newly purchased ring from us, the first sizing is included in the price. We generally have the new ring sized and ready that day or the next, depending on the time of day it is purchased. Important note: We do not size any alternative metal rings.
Do you do repairs? Do you do them in the store or send them away?
Yes, we do repairs in the store but not while you wait. In certain unique situations, a repair may need to be sent out. If your item needs to be sent out, we will inform you beforehand. Repairs we do include but are not limited to: soldering rings together, sizing rings, repair broken shanks, broken chain, re-tip claws, replace missing stones, resetting stones, and redesign rings.
Do you do watch repairs? Do you send them off? How long does it take?
We do batteries in the store. We also do watch band repairs, sell and replace new bands and take the link out. All other watch repairs we send out. Watch repairs are $10.00. The time varies depending on parts availability. The average time is approximately 3-4 weeks.
Do you engrave? How much is it? How long does it take? Do you engrave on merchandise that is not from your store?
Yes, we engrave on merchandise purchased from our store and merchandise, not from our store. Merchandise that is not purchased from our store is at the customer's own risk. If the item peels and chips, the machine slips, or any other mishap may occur, we do not replace or pay to replace the item. This rarely happens but it is our policy to inform our customers ahead of time just in case. Items purchased from our store are $0.50 a letter and requires a minimum amount of $5.00. If it is not purchased from our store, it is $1.00 per letter, and the minimum is $10.00. If the item is large or special engraving is required, extra fees may apply.
Do you engrave on glass?
We do not engrave on glass. However, we do have a company that we can order many glass engraved items.
Do you change watch batteries?
We do batteries in almost every make of watch including Fossil. We can do most batteries while you wait. Some will have to be left. If they have a regular back, the charge is $10.00. If there are screws in the back, the charge is $15.00.
Do you take links out of watches?
We do take links out of almost all watch brands. The cost is $5.00. We can also add links.
Do you change or repair watch bands?
Yes, we are able to repair or change watch bands. We have a wide variety of watch bands in stock. If there's a specialty watch there's an extra charge
Do you solder rings together?
Yes, we solder rings together and can also take them apart.
Do you have layaway?
Yes, we have layaway. We require 15% down payment as long as you have made regular monthly payments of up to 6 months. Some items may have a longer layaway term with regular monthly payments being made.
Do you buy gold or sterling silver?
We do buy gold items. We do not buy sterling silver jewelry.
Do you clean jewelry and how much?
We check and clean jewelry. We clean 1 to 2 pieces at no charge. If you have more than that, we can give an estimate of what the charge would be.
Do you do appraisals? How much does it cost?
We do appraisals. There are two types of appraisals that we do. The first type is an idea of what an item is worth. To do this, we will appraise 1 or 2 pieces at no charge. We do not write anything down for this estimate. It is just that-an estimate. The second type of appraisal is a written insurance appraisal. This is a written appraisal of what the item is and what a replacement cost would be for insurance. The items have to be left at the store so they can be cleaned and graded. The written insurance appraisal costs approximately $125.00. The price usually includes 1-2 pieces.
Do you sell gold and silver coins and their mountings?
We do sometimes have silver and gold coins for sale. We have a company that we can order the coin mountings from.
What are the 4 Cs of diamond buying and why are they important?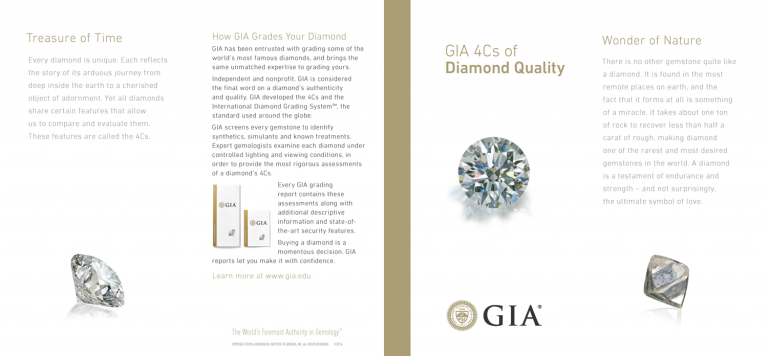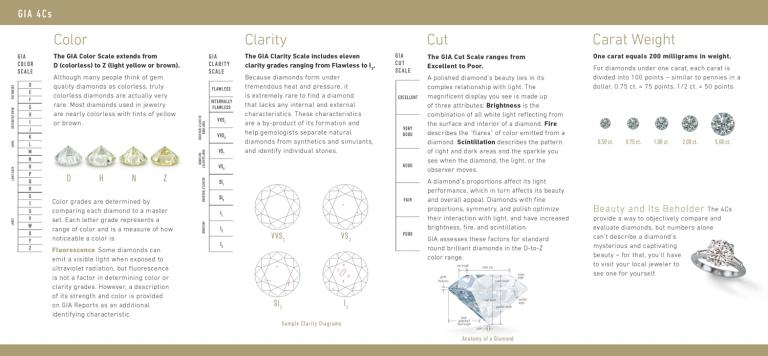 If you have inquiries that are not answered in our FAQ section, do not hesitate to call us at 573-221-0429